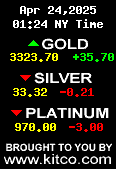 The Metal Detecting Association of the Carolinas (MDAC) is a group of men, women and children dedicated to the research and recovery of historic and modern artifacts, coins, jewelry and objects of significance, both for the community and for the pure enjoyment of detecting.

The MDAC is a growing club based in Matthews, North Carolina. Currently, we have approximately 35 members and we welcome anyone who is interested in discovering lost items and touching a piece of history. The group meets monthly and first-timers, as well as experienced detectorists, are welcome.

MDAC members locate lost and buried treasure, historic artifacts, war relics, old coins, jewelry and family heirlooms. Members have found hundreds of pieces of lost jewelry including earrings, watches, bracelets and many styles of rings. MDAC members return finds to their original owners whenever possible.

Our members have donated items to area museums and historical societies, and the MDAC also works with the Southeast Archaeological Center based in Tallahassee, Florida and the National Park Service. Our members are affiliated also with Federation of Metal Detector & Archaeological Clubs.

To learn more about metal detecting or to attend one of our informative meetings where we display and identify recent finds, come join us at the Matthews Community Center in beautiful historic downtown Matthews.

Our meetings are the 4th Tuesday of every month at 7:00 PM. You may contact Charles Jones 704 841-3688 or email:coindigger23@yahoo.com with any questions or for more information. Directions to Matthews Community Center can be found Here!